Boston Marathon Weekend - April 15th - 19th, 2006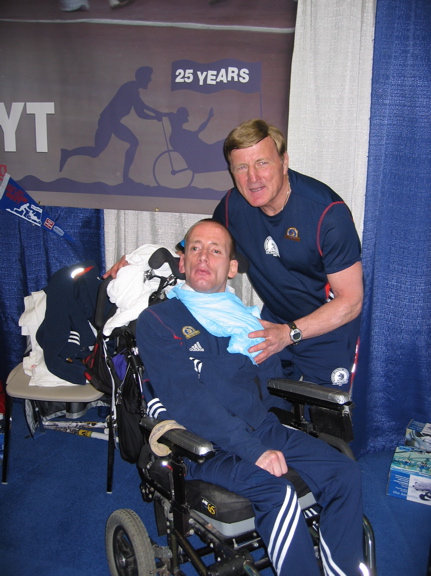 We met the Hoyts at the Pre-race Exhibit Hall. They're a famous father-son wheelchair team. This is their 17th Boston run. And, they also do Ironmans.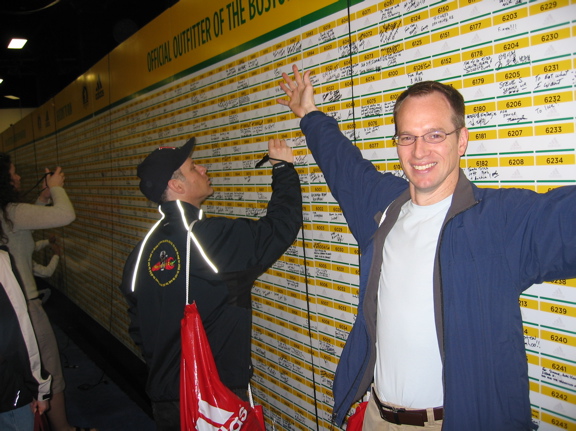 Adidas sponsored this huge wall in the Exhibit Hall where you find your race number and provide a reason why you run. They also carry this theme throughout their advertising. There were tons of billboards with these reasons along the route.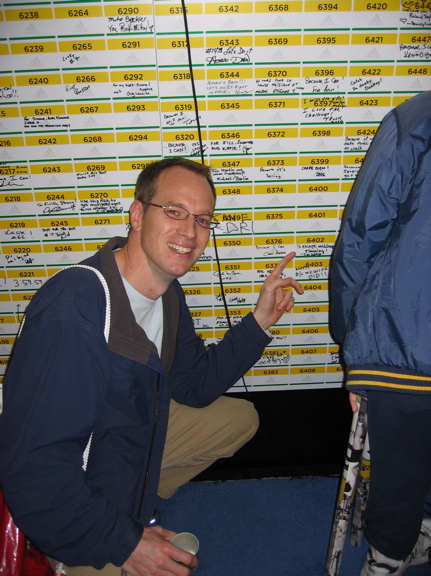 I made sure that I wrote the reason why I ran Boston.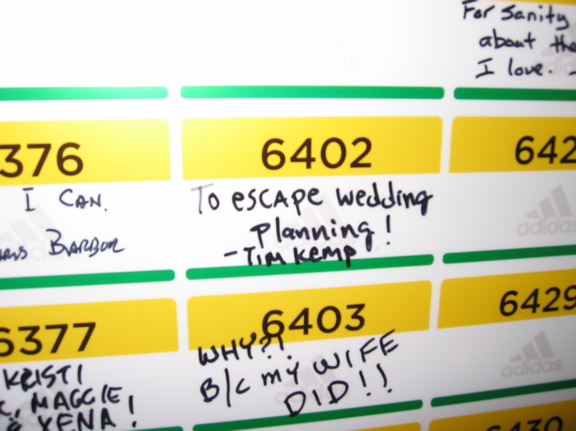 My race number is #6402.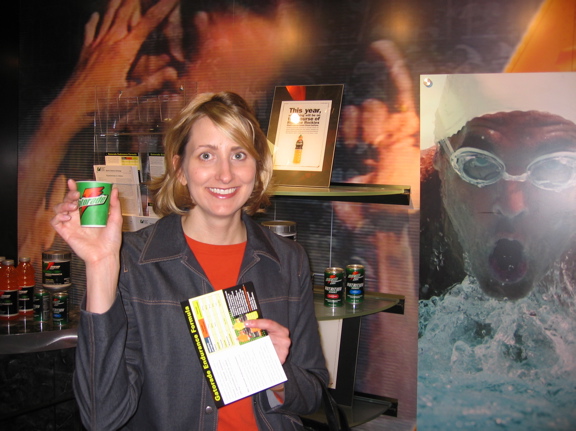 We're at the Gatorade exhibit where they showered Brandy will all sorts of gifts.
This is me at Mile 9. I'm the one wearing the "Geek" t-shirt. The photo was taken by the official marathon photographers that Kel ordered it from their site.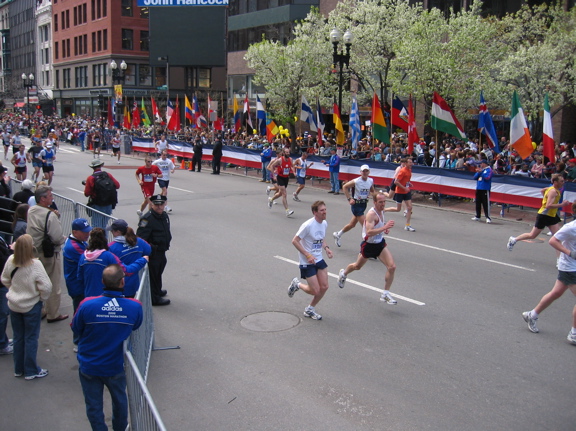 I'm running towards the finish line, about 100 ft. away (in the upper-left quadrant - white shirt, next to the guy in the red).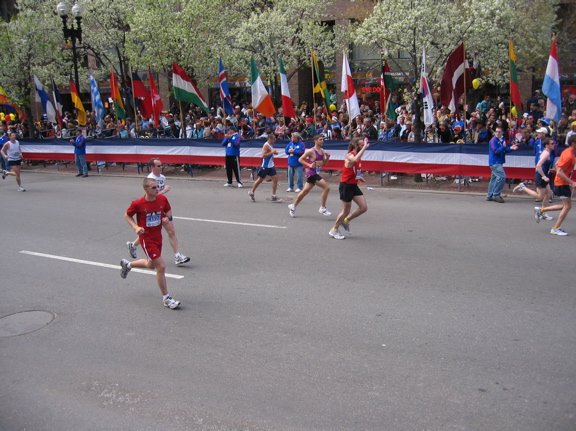 I'm right behind the guy in the red.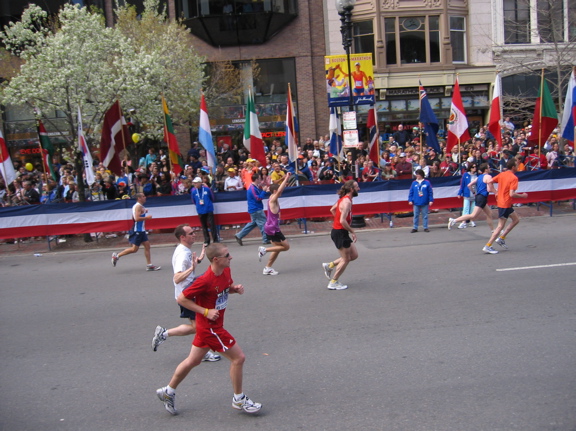 I'm waving to the crowd.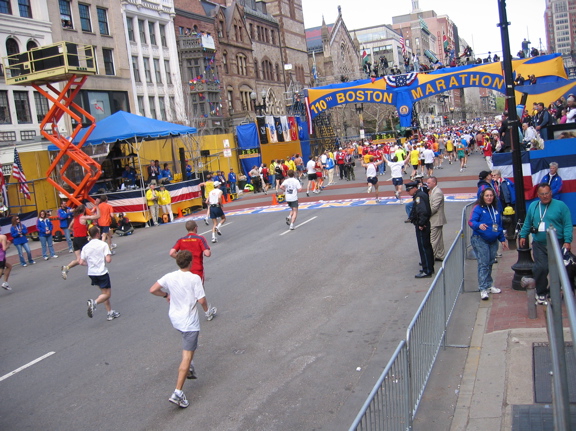 I'm almost finished (I'm in the lower left quadrant)!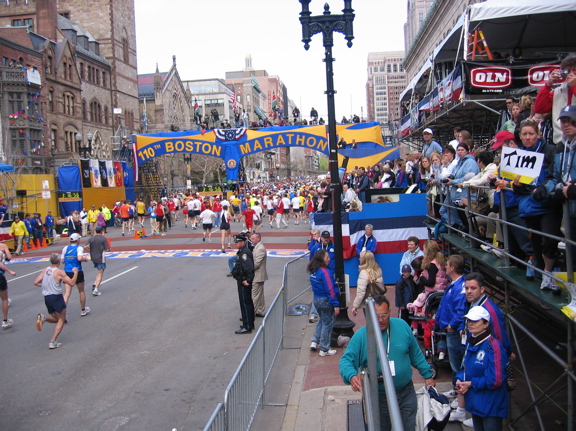 I'm stepping across the finish line!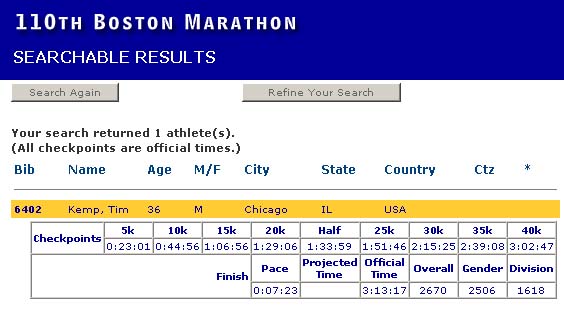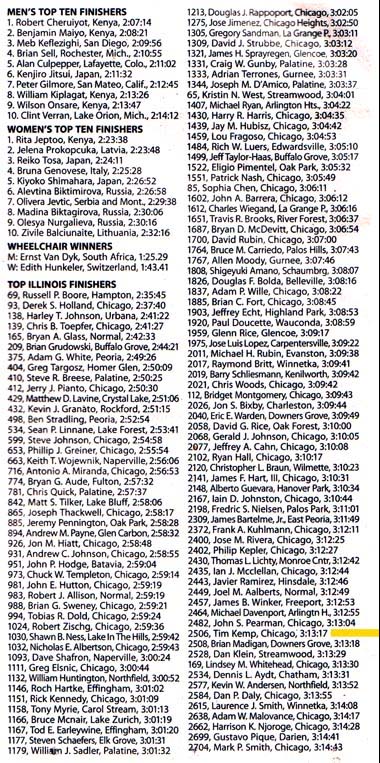 These are the marathon results from the Chicago Tribune. I'm towards the end next to the yellow bar.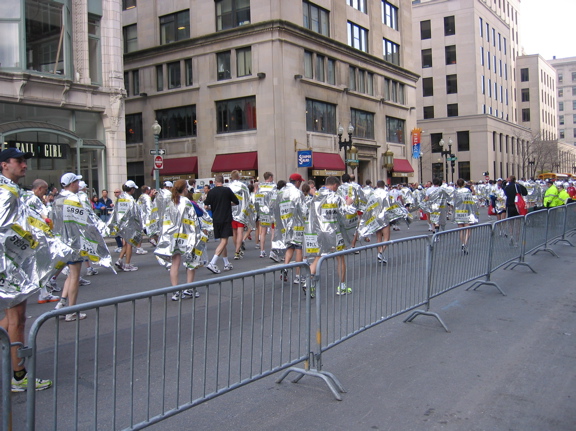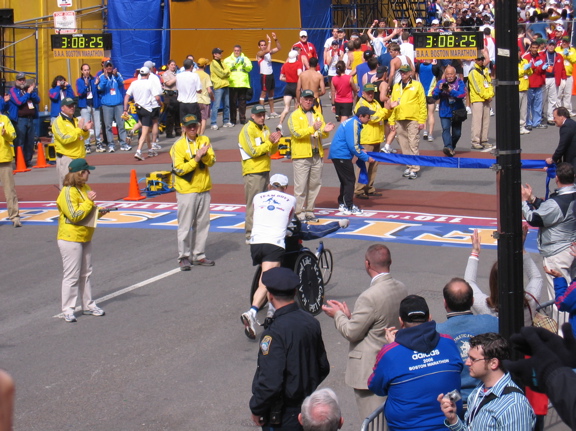 The Hoyts finished.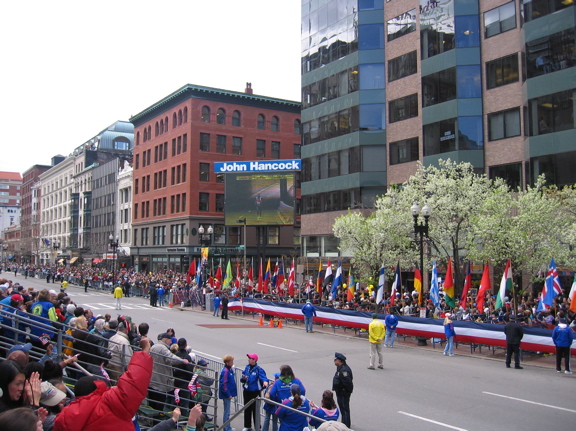 The finish line jumbo-tron.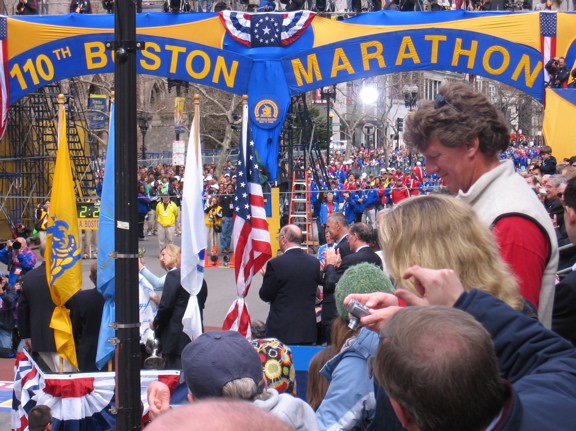 The finish line in all its glory.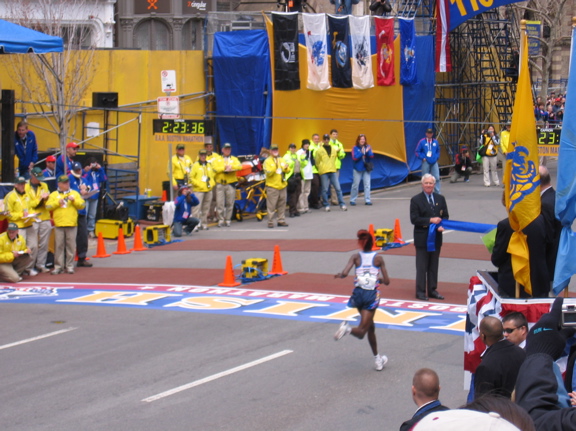 The first woman crossing the finish line at 2:23.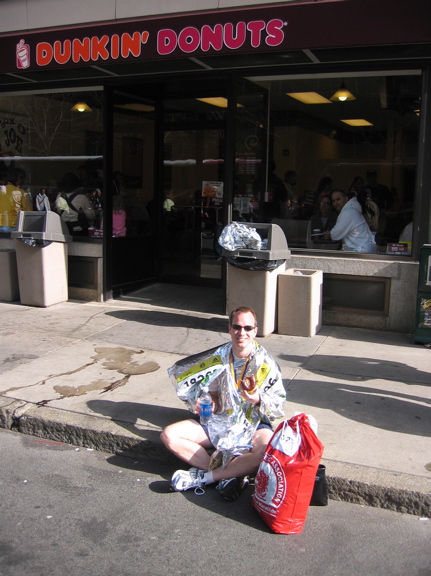 There's nothing like a couple chocolate donuts to reinvigorate your body after a long run.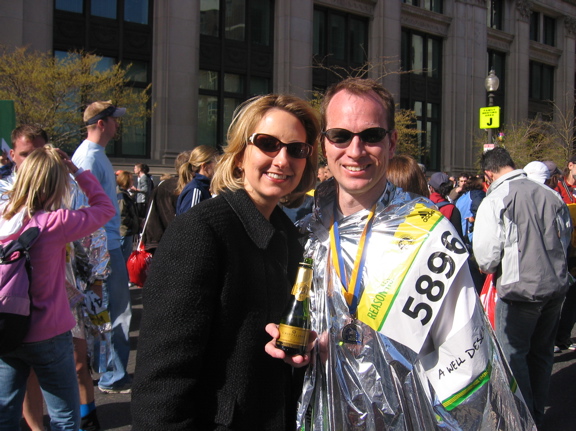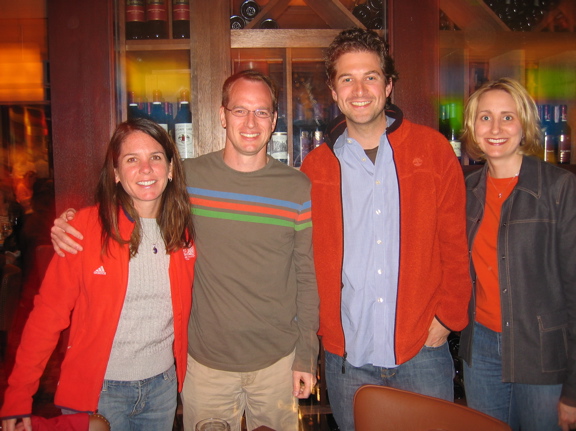 This is after a seafood dinner with our Friends, LeAnn and Scott (Brandy's co-worker). LeAnn ran a great race too.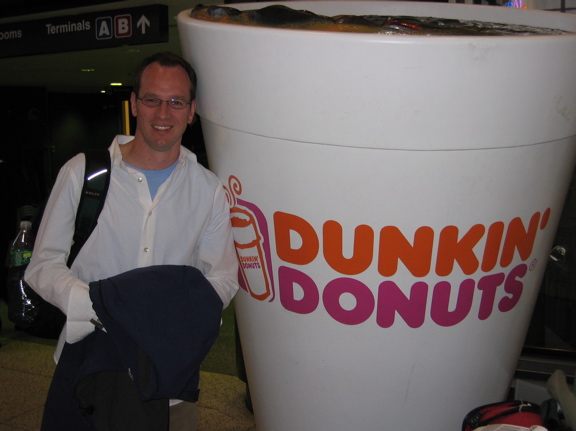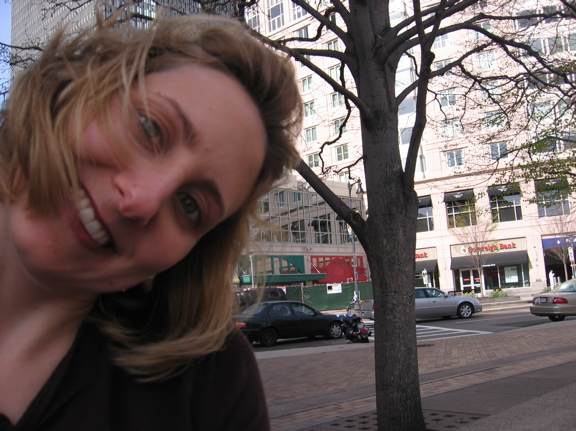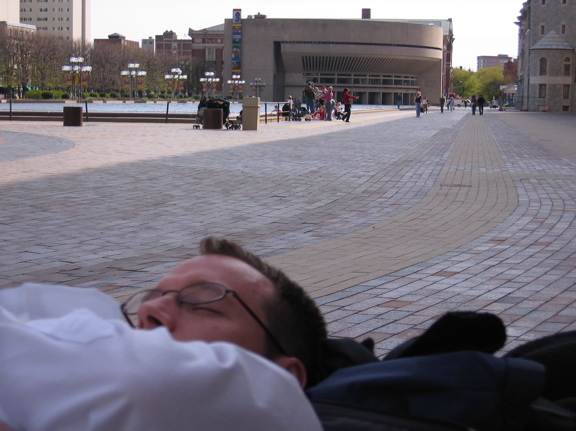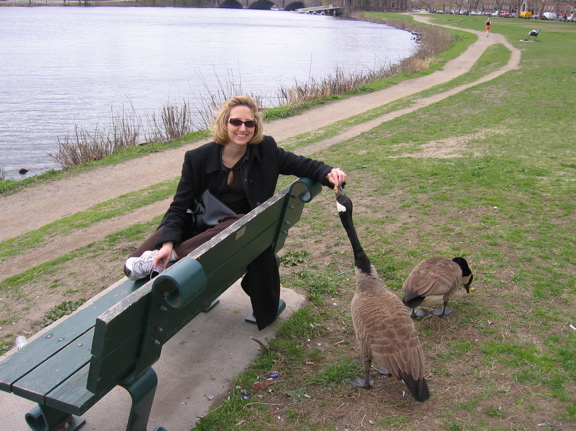 Brandy is feeding the Harvard geese.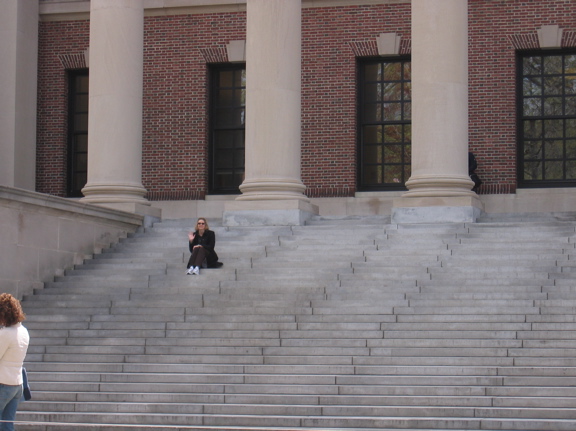 Brandy in front of a very large Harvard library.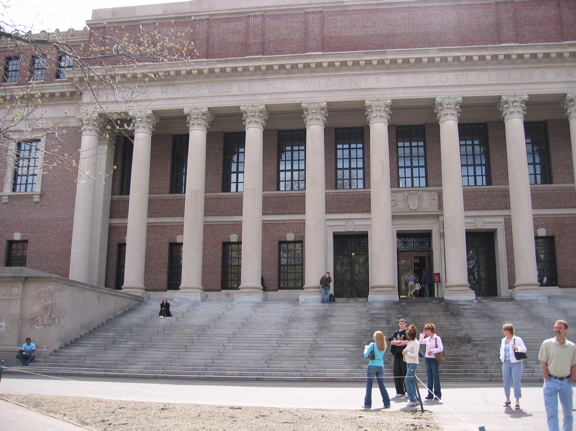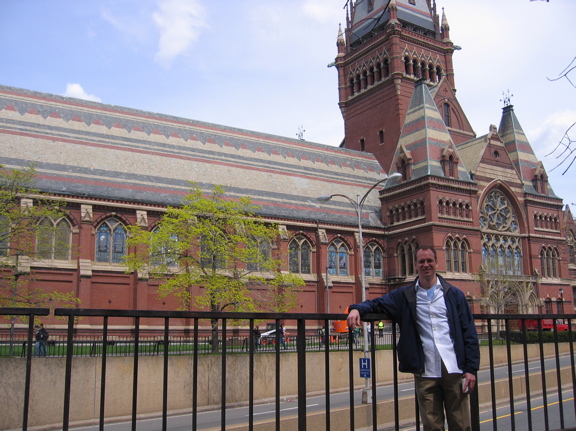 I'm standing in front of a Harvard church.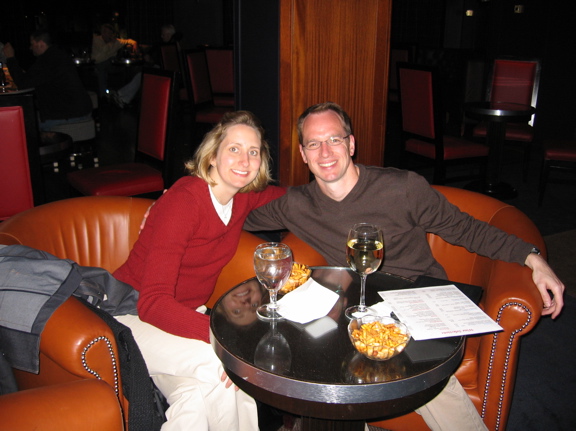 We're enjoying some NZ SB in the hotel bar.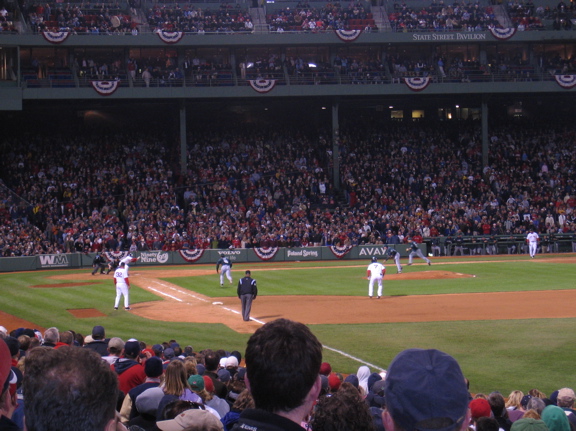 A bunt with base runners on 1st and second.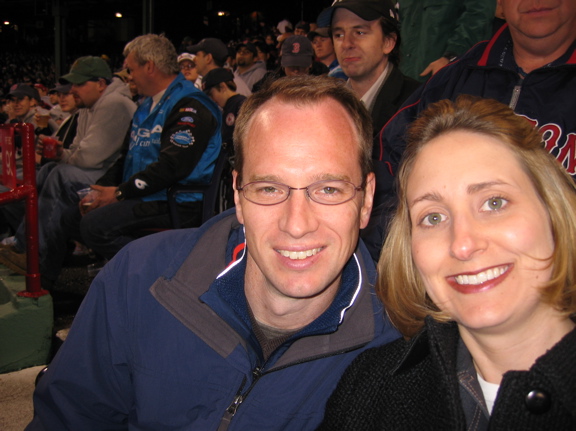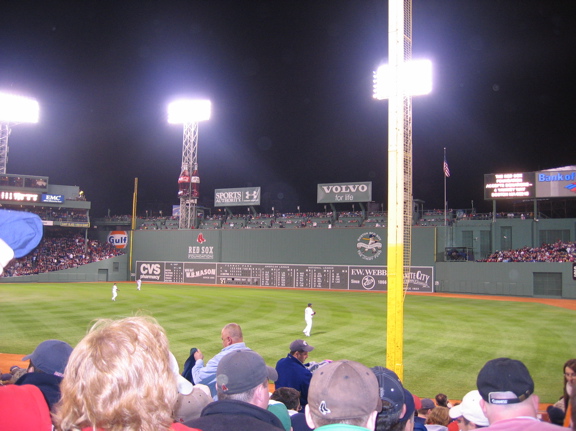 The "Gween Monstaa" at Fenway.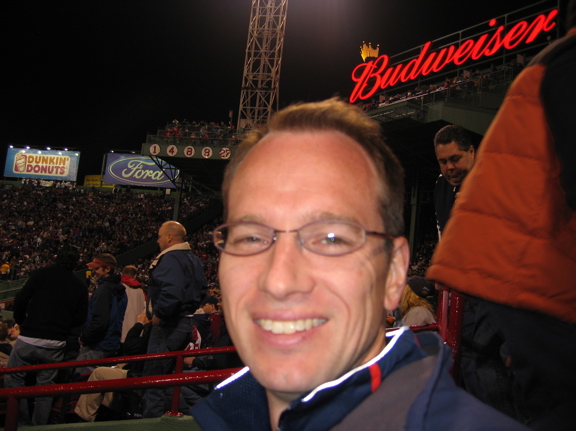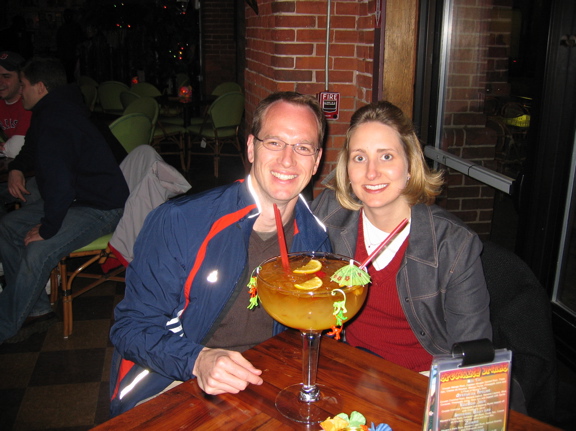 After the ball game, we indulge at the local Tiki bar with an extra large tropical scorpian.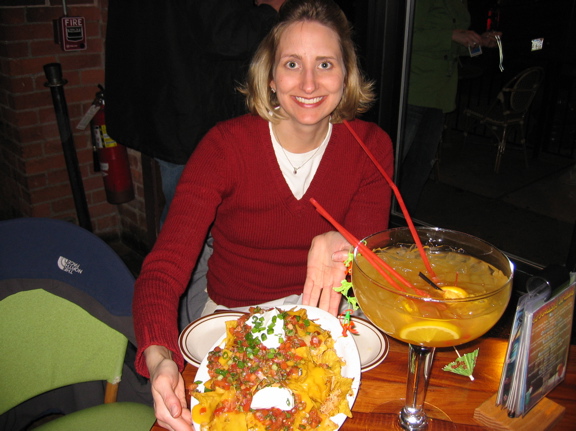 And, of course, some nachos for a late dinner.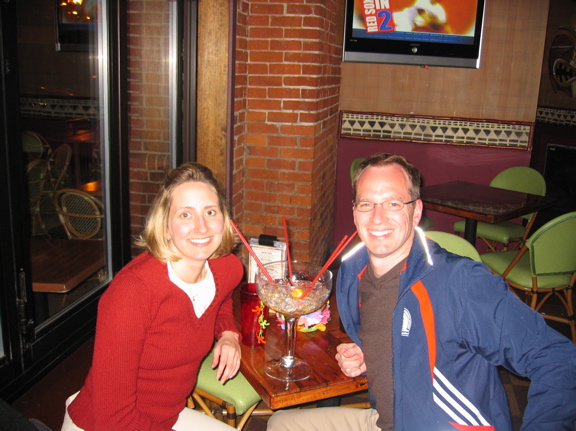 Mmmmm. We fried that scorpion!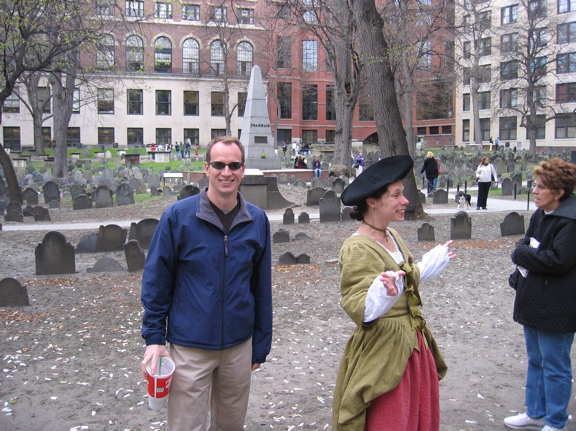 We're on the Freedom Trail Walking Tour and passing through Paul Revere's gravesite. Our tour guide was very enthusiastic.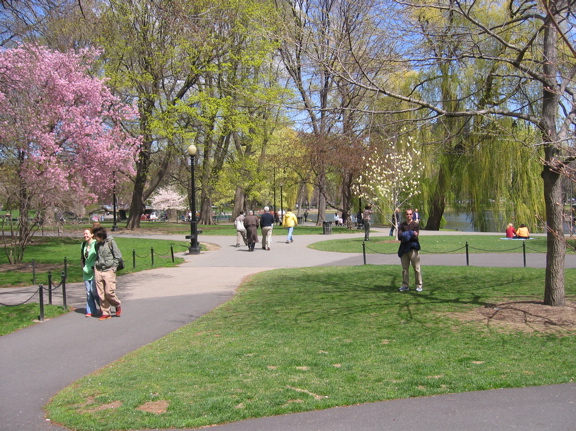 A spring day in Boston Commons.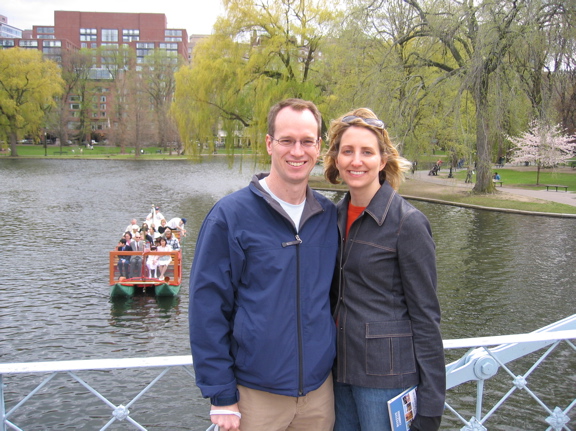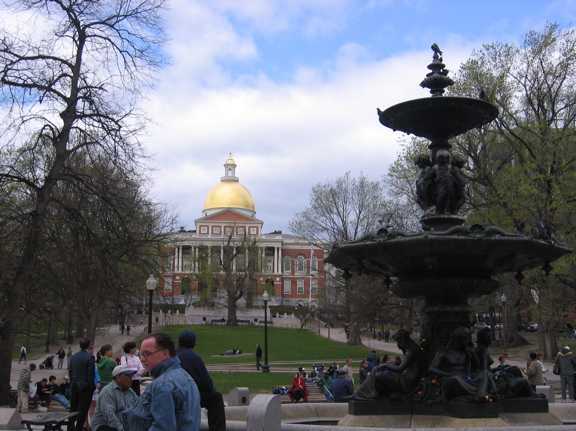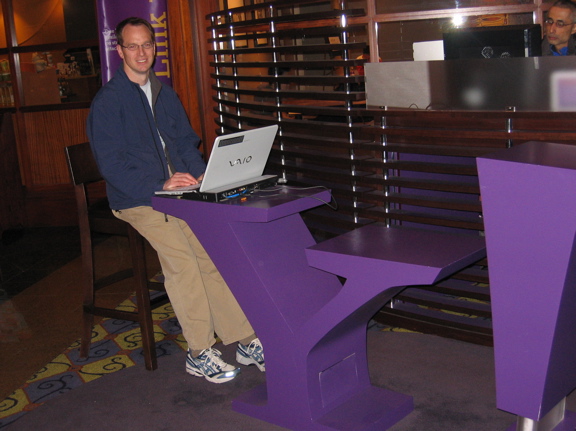 I'm geeking at the Yahoo Internet lounge in the lobby of our hotel.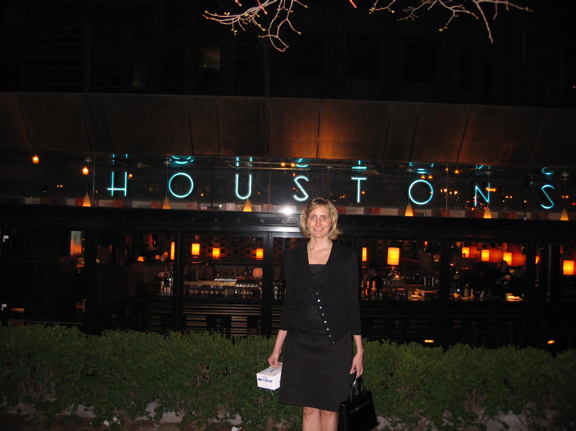 Brandy found a favorite restaurant.
We are at the oldest restaurant in Boston, The Union Bar. They've got great Chowda.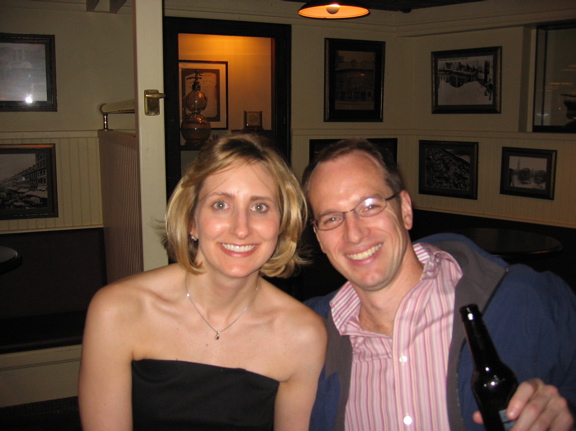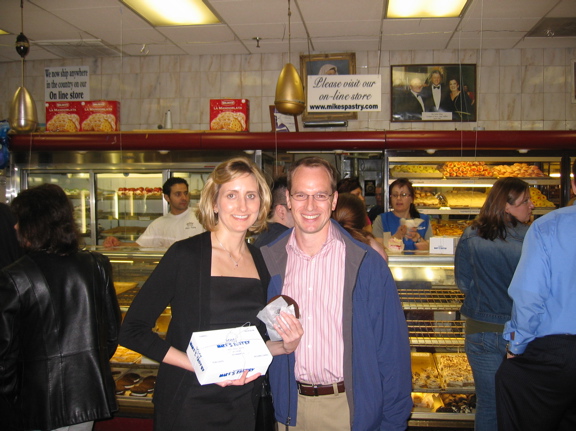 We're at Mike's Pastries at the North End buying cookies, cannolis and other assorted goodies.
Contact Tim Kemp by email.