Tim's Birthday Weekend - October 2006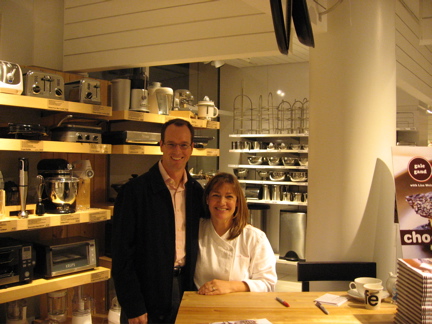 The day before my birthday I met Gale Gand at a book signing.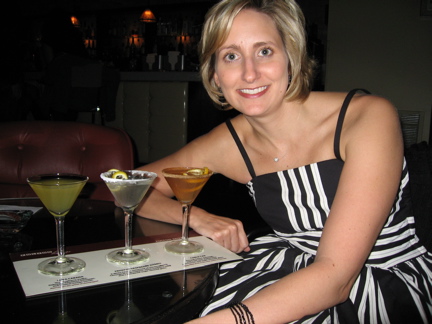 Brandy tried the martini flight at Fulton Lounge.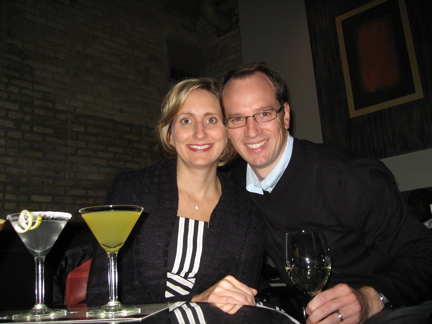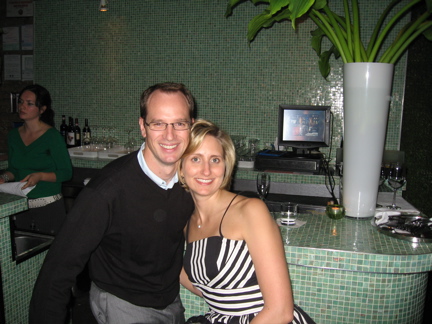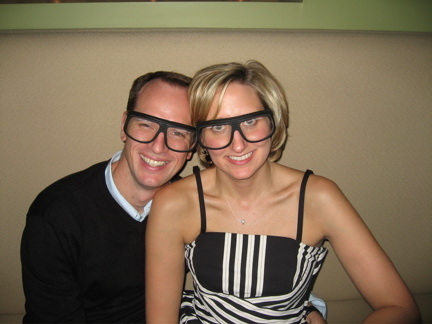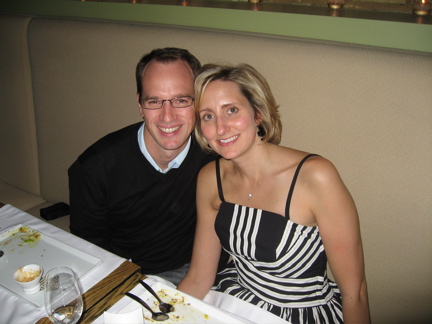 Brandy suprised me and took me to Moto. We're wearing goggles because they used a laser and burnt orange peel into our wine glasses.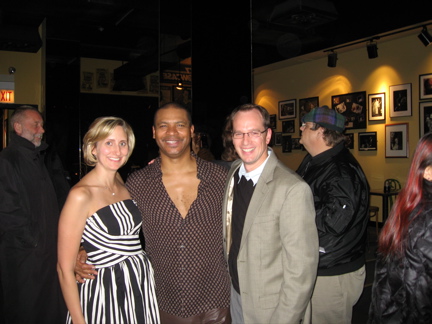 We visited the Jazz Showcase for their last set. This was the main singer.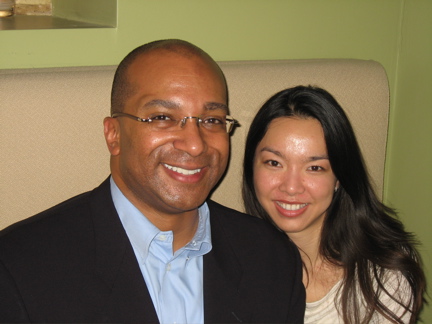 We met Richard and his girlfriend at Moto.
Our Menu: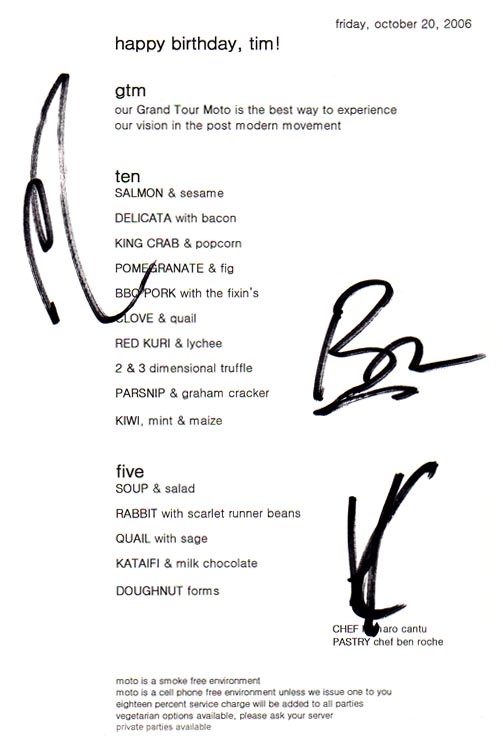 Contact Tim Kemp by email.