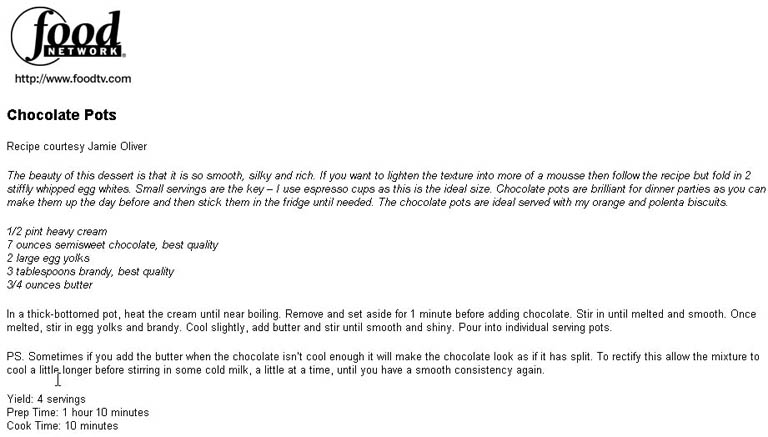 Well worth it. The first time I did these, they were delicious but almost to rich. The second time I did them, I folded in two egg whites (whipped until stiff peaks) right before pouring them into the serving dishes. They tasted less rich almost like the best chocolate ice cream or a killer chocolate mousse. They can be made well in advance and stored in the fridge for several days. The recipe doesn't really make much (4 very small servings).
Be careful not to add too much brandy.
Contact Tim Kemp by email.